Una hermosa luna en la Ciudad de México hizo posible una emisión más del programa de radio con menor audiencia (luego de los de la madrugada) en Ibero 90.9.
Hablamos sobre esto:
Y sobre el enojo del #públicoengeneral con los partidos políticos. Afortunadamente, están surgiendo iniciativas independientes, pequeños agentes de cambio que harán —Dios mediante— que las decisiones en México en algún momento sean tomadas por personas como usted y como yo. Candidatos independientes como Max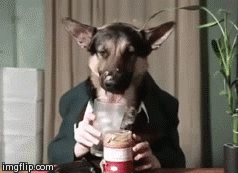 (Orgulloso patrocinador de Pánico y Palomitas)
Esto fue lo que escuchamos.
The Rolling Stones – Cuando a Keith le dio el Santana Can't You Hear Me Knockin'
Night Beats – Puppet on a String
SQÜRL (feat. Madeline Follin) – Funnel of Love
Queens of the Stone Age – You Got a Killer Scene There, Man
Ohio Players – Funky Worm
Sublime – Garden Grove
Toro y Moi – The Flight
The Ghost of a Sabertooth Tiger – Animals
Butthole Surfers – Julio Iglesias
#PánicoyPalomitas se transmite todos los martes a las 9 de la noche por aquí.
Comentarios
Comentarios