Mucho ha ocurrido desde la última vez que nos vimos. Tal vez demasiado.
Algunos estarán familiarizados con Pánico y Palomitas. Es el nombre de mi primer blog, que por ahí sigue, ocupando espacio virtual. Abandonado, pero con vida, algo así como un paciente en coma, esperando a ser desenchufado y visitado por alguno que otro curioso. Es probable, también, que inconscientemente lo mantenga con vida, para recordarme quién era hace diez años, cuáles eran mis ambiciones, cómo veía el mundo. Es algo similar a esa caja que todos guardamos en el armario con cartas y objetos que mantienen vivo el pasado. Fetiches que nos recuerdan que en algún momento la realidad que vivimos fue distinta. Generalmente, nos damos cuenta que era más sencilla, aunque los contenidos de los recuerdos digan lo contrario.
El otro día intenté ingresar a mi primera página. No la encontré.  Se trataba de un tributo a Metallica audazmente titulado The Metallica Experience. Ahí había tablaturas, biografías y fotografías sin ningún tipo de licencia o atribución, por supuesto. Eran tiempos más sencillos. Tenía el ímpetu de programar en HTML. El landing, naturalmente, era un frenesí de gifs como éste.
Pánico y Palomitas es también el nombre de una columna que desde hace casi dos años llevo en Emeequis, una revista que me enorgullece y de la que aprendo cada número. De esos medios con huevos, comprometidos… vaya, de los que ya casi no hay en un país que parece gobernado por la desesperanza y la indiferencia.
Tal vez se preguntarán —porque yo también lo estoy haciendo en este momento— las razones por las que este güey abrió otra página. «Suficiente de basura electrónica. La fiebre de los blogs personales llegó a su cumbre hace varios años. Ya tienes tu Facebook y tu Twitter. Nadie tiene tiempo para leer esto. A nadie le importa. Ya regrésate a #BDSF para que me entretengas, me aburroooooooo.»
Ja.
Regreso a bloggear por la misma razón por la que empecé hace diez años. Tengo preguntas, tengo inquietudes, tengo cosas que decir y asuntos que sacar y compartir. Han pasado muchas, muchas cosas en los últimos meses.  No están para saberlo, y esto de alguna forma es para contarles, a eso vinieron, ¿no?
Uno de los grandes motores que me hicieron dejar el programa matutino en 90.9 fue una empresa que fundé, en la que era socio y en la que creía que podía depositar mi futuro profesional: Brutal Content. Me quise ver, igual que otros miles de embobados por la tendencia internacional del plan de vida para siempre jamás, como un entrepreneuuuur. Desde 2011, mi entonces socio y yo teníamos el sueño guajiro de cambiar al mundo desde los medios digitales. Así surgió 7boom, un medio con el que los bombardeé durante meses enteros. La idea no sonaba mal en el papel: generar sabiduría colectiva desde algo tan superfluo como las listas jerárquicas. Y así empezamos. El problema fue que la plataforma nunca funcionó bien, y nunca se entendió cuál era la finalidad última del proyecto para los usuarios. Hoy creo que la plataforma funciona mejor, al menos se ve más chula. Para acabarla de chingar, la estrenaron el día que saqué mis cosas de la oficina. 7boom es mi hijo, durante mucho tiempo fue el consentido. Hoy, que estoy lejos del equipo con el que empecé este proyecto, y de las personas que ayudaron a que creciera, siento orgullo. El niño camina, y es momento de pasar a otros asuntos.
Así que, así, sin mayor aspaviento, dejé Brutal Content en un salto al vacío. Adiós a los proyectos, marcas y sitios que me enseñaron tanto durante tres años. (Si eres mi cliente o proveedor y te estás enterando por este post, te ofrezco una disculpa del tamaño del ego de Adal Ramones. No he enviado ese mail, ese que se despide por líos de firma y cosas de total y absoluta hueva en las que estoy metido as we speak.) He trabajado desde mi segundo semestre en la universidad, sin tregua ni descanso. Tanto, que llegué al punto de la indiferencia provocada por la rutina y la constante búsqueda de cosas nuevas y emocionantes. Vaya, hasta a MTV fui a parar.
LOL.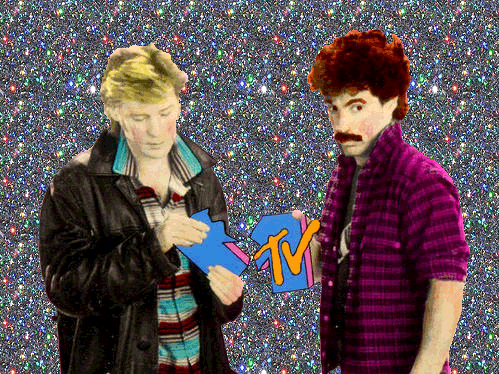 Así que hoy escribo para soltar, para soltarme, sin ningún tipo de deadline o compromiso, como una válvula de escape para un proyecto personal que traigo atorado desde hace más de un año. (Y ahora entra el redoble que anuncia al padre de todos los clichés.) Estoy atorado a la mitad de una novela. Desde agosto de 2013 llevo escribiendo de forma intermitente una historia que me emociona, pero me asusta. Ahora que estoy de nini, la estoy reinventando, reescribiendo e imaginando el cruento final al que se va a enfrentar el protagonista. En cuanto tenga más forma, compartiré más sobre el asunto.
Pánico y Palomitas también es el nombre de un programa de radio que estreno el día de hoy en Ibero 90.9, la estación de mis amores, en la que empecé allá en 2003 cuando escribía diatribas en blogspot. El rumbo del programa, por supuestísimo, no lo tengo claro. Originalmente iba a ser de dos horas, en un formato más late show pero la parrilla estaba muy apretada y quedó en sesenta minutos. (Más lo que agregue el árbitro.)
Ahora que llegaron hasta acá, en esta digresión que seguramente es mucho menos productiva que sus trabajos o emocionantes vidas, les platico un poco sobre lo que quiero hacer aquí. Lo pondré en una lista de 7.
Vaciar mi cabeza mientras pretendo que hago algo de provecho.
Experimentar con lo que estoy aprendiendo de código. (Sí. También estoy yendo a la escuela.)
Compartir música y cultura pop.
Comunicarme con el futuro o encontrar un portal hacia las civilizaciones antiguas del espacio exterior.
Atiborrar más el internet con imágenes en movimiento de gatitos en el espacio.
Escribir entradas de más de 4700 caracteres.
Programar la competencia de Facebook.
Hacer listas autoritarias y ramplonas de 7.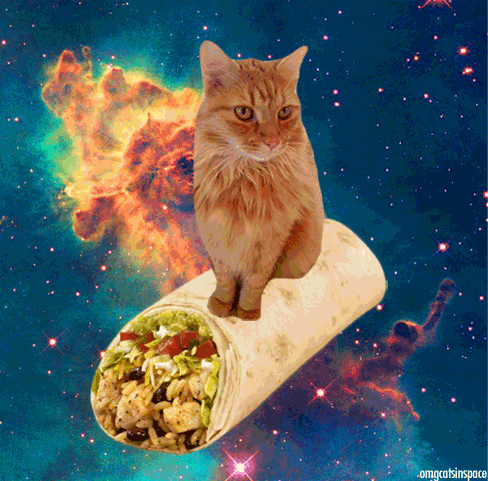 Fuck off with your sofa units and strine green stripe patterns, I say never be complete, I say stop being perfect, I say let… lets evolve, let the chips fall where they may.
Así le hacemos entonces.

Hasta la próxima
Comentarios
Comentarios